Click on the play button to listen live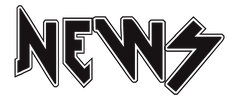 SHIRLEY MANSON  from GARBAGE on his new album NO GODS NO MASTERS :
"This is our seventh record, the significant numerology of which affected the DNA of its content: the seven virtues, the seven sorrows, and the seven deadly sins, It was our way of trying to make sense of how fucking nuts the world is and the astounding chaos we find ourselves in. It's the record we felt that we had to make at this time."
This, is "The Men Who Rule the World" new single by GARBAGE
 Daniel Löble from HELLOWEEN comments on the reunion of the legendary band:
"This record is the coronation of the 'Pumpkins United' journey. I have always been fascinated by the different character traits and facets of HELLOWEEN's history. For example, the legendary voices of Michi, Andi and Kai. To enjoy them now together on one record, under one flag, is the ultimate HELLOWEEN experience."
This, is "Skyfall" new single by HELLOWEEN
ICE-T  from BODY COUNT on "The Hate Is Real" :
 "One day, I heard Jim Jones from [American hip-hop group] DIPSET say, 'Love is fake, but the hate is real.' I said, 'That's a song, because I believe when people say they love you, that could be a figure of speech.' It's, like, 'Yo, man, I love this dude.' But when someone hates you, they really hate you. Hate is fuckin' real. Whether it's racial hate, religious hate, whatever it is, it divides us. I feel like we're dealing with all kinds of really hateful shit
and we just need to address it."
Tomi Koivusaari  from AMORPHIS on recording a live album :
"Helsinki Ice Hall, what can I say... the very same venue where we used to see bands like Deep Purple, Iron Maiden, Metallica and many many more back in the 80's when we were kids, I'm sure we all dreamed about playing there someday. In our hometown Helsinki, where it all started with Amorphis 30 years ago. So I'd say we had a special feeling at that gig, the last one of the tour in Finland for that year.
"I guess this recording is a very honest picture of us playing live, nothing is fixed afterwards, except mightily mixed and mastered of course. When I listened to it a while ago, I realised how much I miss playing live. And yet we have no idea when it will be possible next, in this crazy situation with Covid and all... So, stay healthy, take care and shine on you all, see you hopefully soon on tour. We will."
This, is "Daughter Of Hate" live in Helsinki by AMORPHIS
ESA HOLOPAINEN on his new solo single "Storm" :
"Storm" is out now and it is the first release from the Silver Lake by Esa Holopainen album, available on May 28th via Nuclear Blast, hope you all enjoy it as much as I do.
"Storm" itself is a catchy and emotional song where Håkan did an incredible work. I am really honored that I got him on board and this song is a good proof that he is still one of the top vocalists. Shine on friends!"
ROYAL BLOOD  comments on his new single "Limbo" :
"It is without a doubt the most ambitious and wildest we have allowed ourselves to be and we can't wait to invite you this far down the rabbit hole with us,"
CALEB SHOMO from BEARTOOTH describes his upcoming album :
"The easiest way I've been trying to explain this record to people without giving too much away is if 'Disease' was AC/DC, this record is BLACK SABBATH. It's a lot more influenced in dark stoner rock, heavy power groove. Obviously, there's still a lot of fast [stuff] and some punk rock and all that, but I've really been exploring with the stoner metal side of guitars and guitar tones and doing different tunings and lots of fuzz and chaos and layering
the fuck out of my guitar tracks.
This, is "Devastation"  by BEARTOOTH
"'The Past Is Dead' was one of the first songs written for the album. The video is meant to depict the beginning of the journey to the deepest and darkest parts of my mind, which was the fuel used to make 'Below'."
NUCLEAR BLAST comments on MAX CAVALERA's new band GO AHEAD AND DIE :
 "For such a heavy, brutal and pissed-off record, GO AHEAD AND DIE will leave any metal fan with a smile on their face. With riffs the size of boulders and a genuine 'fuck off' attitude that speaks about today's horrors, this album will without a doubt leave a mark in metal and we are happy to be part of the journey."
This, is "Truckload Full Of Bodies" new single by MAX CAVALERA'S GO AHEAD AND DIE
TIM  McILRATH  from RISE AGAINST explains his new album and single "NEXT GENERATION":
"Today there is the promise of the American Dream, and then there is the reality of the American Dream. America's 'historical norm' that the next generation will be better off than the one that came before has been diminished by an era of mass social, economic, and political instability and a sell-out of the Middle Class. The brass ring that was promised by hard work and dedication no longer exists for everyone. When the privileged climb the ladder of success and then burn it from the top, disruption becomes the only answer."
POP EVIL on his new album VERSATILE and new single "Set me Free" :
"We are very excited to announce our sixth studio album is being released May 21. 'Versatile' is available for pre-order now! With this launch we are releasing a brand-new track from the album, 'Set Me Free', which embodies the challenging times the world has faced this past year. We are very proud and humbled to see our current single 'Breathe Again' trending Top 5 on the rock radio charts, and the video being embraced by our fans. We can't wait for you all to hear the rest of the album, as we feel it's our strongest to date."
ROB ZOMBIE comments about the title of his new album :
"I like to try to think of an album title that you've never heard before — even though it's probably one that you cannot remember. 'Cause nothing bothers me more than when I see the same title on multiple records. I'm, like, 'C'mon, man. There's a lot of words out there.' And I don't just string crazy stuff together, even though it sounds like it… I spend a long time on the title, and it changes constantly. When I first start the record, I don't know what anything is gonna be called, I don't know what it's gonna sound like. And then as the record starts forming, I start coming up with multiple titles, or ideas for titles. And then, by the time the record's done, I usually have what I think might be the title. And everyone's, like, 'What's the title? What's the title?' And I'm, like, 'Ehhh… I don't know yet,' even though I do know. And then I start messing around with the artwork, and then I'll change the title again, because I'm, like, 'Oh, now that doesn't look like that. It doesn't fit.' So, as random as it may all seem, I spent a lot of time trying to [find the right title for the record]. And hopefully, when you're done listening to the record, what may sound like nonsense before you hear the music, after you've heard all the music, you can think to yourself, 'Well, of course, the only thing this album could have been called is 'The Lunar Injection Kool Aid Eclipse Conspiracy'."
This, is "Croww Killer Blues" new single by ROB ZOMBIE
CHARLOTTE WESSELS on his future after DELAIN :
"I'll keep writing and performing music," she promises. "It is the thing that gives me joy and purpose. I'm beyond grateful for my amazing community on Patreon, something that was supposed to be a side project from Delain, but will now be the primary place that I release music and create art and community." 
This, is "Soft Revolution" first solo single by CHARLOTTE WESSELS
LIBRA and friends covers "It Doesn't Matter Two" by DEPECHE MODE
"Since I was a kid, Depeche Mode has been one of the biggest influences of my musical development," Libra explains. "So I chose, and completely re-arranged, one of my favorite songs, called 'It Doesn't Matter Two' from the album Black Celebration. I only invited artists who I respect, admire and even some of my personal heroes. I honestly felt I would be really lucky if only one of them agreed to be part of this project. So you can imagine how I felt when, one by one, almost everyone I invited replied saying yes (most of them without even knowing who I was),
simply after hearing the demo I sent."
Anneke van Giersbergen said of the experience, "Working with this group of amazing musicians on a song by one of my favorite bands has been truly amazing, especially in times like these."
Apocalyptica's Eicca Toppinen added, "I immediately got very excited about this project when Libra contacted me. During this lockdown it felt so nice to get connected with cool artists around the world. All musicians are in the same situation during these weird times, no matter where you live. The original song is great and I loved Libra's arrangement and the passionate way of working on this project. The song turned out great and it is wonderful how the video shows the way we were able to be together even with the distance. Music has power!"
APOCALYPTICA on his collaboration with JACOBY SHADDIX for "White Room" original by CREAM
"We were really looking forward to this release. Doing a cover of such a legendary song, originally by CREAM, was great fun and having Jacoby Shaddix as featuring artist is a big pleasure for us!
We hope you like the song just as much as we do."
ATREYU comments on his new songs "Warrior" and "Underrated":
"'Warrior' is song about persistence and never giving up. We hope this song can be the puzzle piece that helps people realize that we ALL have the capacity for greatness. Sometimes, greatness can exist in the shadows and lives buried under negativity, trauma, or anxiety. 'Warrior' is about searching through all of that endless darkness
to finally find the sunrise.
"When we wrote 'Warrior', the idea to do a big marching drum break came about. We wanted it to feel like a hometown football game. Travis Barker was the perfect person to bring this to life. It's cool to have him be a part of the song and to perform in a different light than what people may be used to."
About "Underrated", ATREYU said: "We've always had to prove ourselves. We've never been handed anything nor have we taken any shortcuts. It's never been 'the easy way.' Over two decades later, we're still making our mark."
Pär Sundström from SABATON explains the story behind his new song "Livgardet" :
"Since 2012 and 'Carolus Rex', we have been looking forward to writing more songs in Swedish, and we felt that we were not done with the history of our fatherland, Over the past years, we have been discussing around topics until something obvious came up. One of the oldest military regiments in the world, the Swedish Royal Guard (Livgardet), was formed in the SABATON home region in Sweden, Dalecarlia, in 1521 by the legendary Swedish king Gustav Vasa. For the past 500 years, they have evolved with the times and served under various kings and queens around the world and are still active today. We felt that such an anniversary would be worth a song, and we aimed at writing a respectful tribute, an anthem for this Swedish regiment and its legacy. The rich 500 years of history is, needless to say, extremely hard to fit into one song, and that is why we mainly focused on the parts and battles that happened during the age of the Swedish Empire. We aimed to write a respectful tribute, a powerful anthem,
for this Swedish regiment and its remarkable legacy."
SIMONE SIMONS from EPICA comments his new single  'Skeleton Key' :
"Welcome to the 'Skeleton Key' multi-layered dreamworld. Don't forget to bring your Skeleton Key to unlock all the secrets within yourself! I hope this song will haunt you until we can see each other again."
Isaac Delahaye from EPICA on the acoustic version for "Omega" :
"It's always a lot of fun to work on acoustic versions of new songs. For this one, I stripped down the title song of our upcoming album and wanted to give it an uplifting country vibe. Also, it's the first time we are releasing an acoustic version before the actual album version. I absolutely can't wait for you to discover the original.
Hang on, the 26th is coming!"
Ozzy talks on the colaboration with Post Malone for the single "It's a Raid" :
"A couple of years ago I didn't even know who Post Malone was. Since then we've worked together on two studio tracks and have performed together twice. Understandably COVID-19 made it difficult to get together to shoot a music video for 'It's A Raid' so we opted for this wildly imagined animated video for the final single
from the 'Ordinary Man' album."
HEART HEALER'S,  "The Metal Opera by Magnus Karlsson :
"It's a wonderful mix of up-and-coming talent and established artists including Adrienne Cowan (Seven Spires, Sascha Paeth's Masters Of Ceremony, Avantasia), Netta Laurenne (Smackbound, Laurenne/Louhimo), Youmna Jreissati (Ostura), Ailyn (Her Chariot Awaits, ex-Sirenia), Noora Louhimo (Battle Beast), Margarita Monet (Edge of Paradise), and Anette Olzon (The Dark Element, ex-Nightwish)."
This, is "This Is Not The End" by HEART HEALER
MYLES KENNEDY on his new single "In Stride" :
"The lyric paints a picture of a survivalist preparing for an impending zombie apocalypse. It was inspired by the first wave of lockdowns as everyone was buying vast amounts of toilet paper and supplies. I started to ask myself if it might be wise to try and gain some perspective and not overreact… keep calm and carry on."
 Carla Harvey comments on the new BUTCHER BABIES single "Yorktown" :
"What the hell is Yorktown, you ask? Well, it's our very own little Gotham, a world we've created wherein two vamps patrol the city at night while stalking each other like prey! The magic happens when our two anti-heroines form an alliance to defeat the seedy Yorktown underbelly.
"It's one of my favorite BUTCHER BABIES songs that we've written as of late; a true nod to our love for building characters and storytelling over heavy riffs. We scream, we sing…we save Yorktown from impending doom."
Joseph Duplantier from GOJIRA on his new single "Born For One Thing" :
"We have to practice detaching ourselves from everything, beginning with actual things, Own less possessions, and give what you don't need away, because one day we'll have to let everything go, and if we don't,
we'll just become ghosts stuck between dimensions."
Michele Guaitoli from TEMPERANCE on his new acoustic single and EP "Melodies Of Green And Blue" :
"Together with the emotion of going acoustic, we also had the chance to write some brand new tracks for this acoustic EP, moving away from the original style of the band. Even though we released tracks like "Gaia" or "Scent of Dye" before, "Paint The World" is a semi-acoustic ballad that would have been hard to include in any other Temperance's record as it too much in between the acoustic world and the electric world. Like many other times in Temperance's history, we immediately took advantage of this possibility that Napalm gave us, to experiment with something different and new. I believe in this song as you can clearly feel the influences of our youth, the alternative rock of the early 2000s, and the beginning of our musical dreams: the dreams of a bunch of kids who wanted to paint their own
picture of this world."
This, is NETTA LAURENNE and his band SMACKBOUND live at Sonic Pump Studios, Helsinki. 
 It's Coen Janssen from EPICA:
"For the 'Omega' release we rewrote 4 songs into acoustic versions. This is our way of relaxing after a period of working hard and intense on heavy music. Being able to wind down and see if the songs still 'work' without all the bombast feels like coming home. It also enables us to explore other musical styles than metal and challenges us to be creative in a different way than we are used to. Enjoy our first single 'Abyss of Time' as if it was played in an Irish Pub while enjoying a nice pint with all your friends!!"