Click on the play button to listen live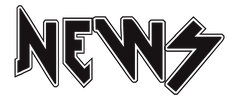 Lauri Ylönen of THE RASMUS on his new single with APOCALYPTICA
"'Venomous Moon' is about isolation and being separated from the world, but I wrote it before the virus came along.
I must have caught a glimpse of the future, which then added a whole new layer of melancholy to the song."
MASTODON will release its new album, "Hushed And Grim", on October 29. The official Lorenzo Diego Carrera-directed music video for the disc's first single, "Pushing The Tides", can be seen below.
"We're very excited for you all to hear our new track 'Shatter', It's one of our personal favorites and we're pretty sure it'll be one of yours. It's an absolute sledgehammer of a track with riffs for days. Let the head banging commence!"
This, is "Shatter" by BULLET FOR MY VALENTINE
Jacoby Shaddix on his new single "Kill The Noise"
"It's easy to get caught up in some of that static inside your mind — we all tangle with that demon. For us,
'Kill The Noise' brings some straight-up heavy music catharsis, a reminder to find that
moment of peace from the noise."
Vicky Psarakis comments on THE AGONIST new single
"'Remnants in Time' is the first chapter in this story. It marks the final moments of a person's life and the journey
that begins right after.
"We wanted the visuals to strongly reflect the lyrics and the concept behind them, and transforming me into a demon was key in that. I'm a huge fan of horror/sci-fi and makeup transformations, so working with a professional makeup artist and the use of prosthetics was the coolest part for me!
"This song — and video — is all about extremes. Angelic and demonic, fragile and strong, delicate and aggressive. It embodies a lot of what THE AGONIST is about."
AVATAR on the release of two new songs:
"Since the early '60s, Swedish children have grown up reading Lee Falk's 'The Phantom'," the band says.
"According to legend, The Phantom has the strength of 10 tigers. Thus, AVATAR now has the strength of three Phantoms and are therefore finally unstoppable. Thirty Tigers are innovators and we are very excited to have signed with them. It's good to work with such forward thinking people who truly understand what it means
to be an artist in this millennium."
AVATAR continues: "This calls for a celebration, so to commemorate this occasion, and the tour we're just about to embark on, we've chosen to tear up some eardrums with 'Going Hunting' and 'Barren Cloth Mother'. Both songs tell about inner and outer darkness in their own ways. We keep sailing over dark oceans, staring down into the abyss. These songs, as great as they are, are just a taste of what's yet to come."
ANTON KABANEN of BEAST IN BLACK comments on his new single:
" "Moonlight Rendezvous" is a huge, dark cyberpunk love story that marks a brave new turn in BEAST IN BLACK's trajectory. It seemed like an impossible mission to encapsulate a story worthy of a feature film in six minutes without it looking like a trailer, and continuing. having all the sense in the world when all the pieces come together. But, as always, the bigger the challenge, the more our ambition and enthusiasm is fueled, so we knew we had to. That's the Beast.
And we all agree that no one was as motivated as our multi-talented director Katri Ilona Koppanen, who not only made an extraordinary video for the band, of which we could not be more proud, but also her brilliant directorial debut. "
JOHNNY MARR states on his new single:
"'Spirit, Power and Soul' is a kind of mission statement. I had an idea about an electro sound with gospel feeling,
in my own words… an electro soul anthem."
Zakk Wylde on the process for the new album Doom Crew Inc.
"We incorporated Father Dario even more into the solos, doubling with me and being more involved in that regard.
It really, truly is a two-guitar album, more so than ever. A twin guitar band, whether it's the Allman Brothers or
Judas Priest, with harmony lines, unison lines and trading off solos. It stemmed from the live shows, where we'd both go into the crowd and extend songs like 'Fire It Up.'"
This, is "Set You Free" by BLACK LABEL SOCIETY
 JINJER comments on the video for the single "Wallflower" 
'Never give up and act in due course with the forces of the reality you have chosen for yourself,'" stated the group. "'Wallflower' is one of a kind. This is a song we have lived through time and time again. Every single note, every percussion hit, every word Tatiana sings is well-thought through and shines. And the story which rolls out in the video is the best compliment to this song. Definitely the most multilayered work we have delivered sonically and visually.
We hope that our fans can also relate the video and take something meaningful from it as well."
Don't be fooled though by the bouncy beat, as the lyrics point to a darker intent. The track also comes with a new video featuring the singer and her band playing inside a small house with a checkerboard floor as Poppy strikes an
eye-catching look in her pink and white dress.
This, is "So mean" by POPPY
TOM MORELLO on his new single "Driving To Texas"
"I worked with Josh (Carter) from Phantogram on my first 'Atlas Underground' album and was very excited when he and Sarah (Barthel) approached me to collaborate on this record. The song is creepy as hell; a dark journey, a fight for a tortured soul. The guitar solo needed to feel like a vengeful angel who has come down to decide the fate of the protagonist. 'Driving to Texas' really shows the breadth of the music you'll hear on this album"