Click on the play button to listen live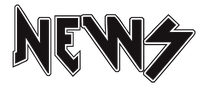 METALLICA NEW SONG 'SREAMING SUICIDE'
METALLICA has released the official Tim Saccenti-directed music video for a new song called "Screaming Suicide". The track is taken from the band's 12th studio album, "72 Seasons".
METALLICA frontman James Hetfield: "'Screaming Suicide' addresses the taboo word of suicide.
The intention is to communicate about the darkness we feel inside. It's ridiculous to think we should deny that we have these thoughts. At one point or another, I believe most people have thought about it. To face it is to speak the unspoken. If it's a human experience, we should be able to talk about it. You are not alone."
Regarding the "Screaming Suicide" music video, METALLICA said: "We first worked with Tim on 'Lux Æterna'
and were so blown away that we asked him to come back for round two." 
EVERYTHING BUT THE GIRL, NEW SINGLE 'NOTHING LEFT TO LOSE' 
After 24 years, the electronic dance duo returns, "We wanted to come back with something modern-sounding," explains Tracey Thorn of the first new track from Everything But the Girl in some 24 years.
And, while "Nothing Left to Lose" is indebted to a strain of dance music that partly defined 1999's Temperamental,
As always, Everything But the Girl is attuned but inimitable. 
JETHRO TULL ANNONCES 23rd STUDIO ALBUM, 'RöKFLöTE'
JETHRO TULL will release its 23rd studio album, "RökFlöte", on April 21.
Ian explains the album's title & theme in more detail: "The title of this offering went through a little change or two along the way. I started with the idea of a predominantly instrumental album for rock flute — as in rock music.
When the subject material of the album presented itself, I was drawn to the term Ragnarök from Norse mythology — their version of apocalyptic end times or Biblical Armageddon.
The 'final showdown' scenario is ubiquitous and inherent in Hinduism, Christianity and Islam, for example.
Ragnarök translates as 'destiny of the Gods', the rök part meaning destiny, course, direction.
With umlaut firmly in place, courtesy of the Germanic origins of Old Norse, Flute became Flöte in keeping with the spelling. With me so far? I just can't miss the glorious opportunity for a good and legitimate umlaut."
They also sees the launch of the first single from the album, and you can watch the stunning animated video for "Ginnungagap" (created by Costin Chioreanu) below. The track takes inspiration from the god Ymir, the proto-being, a primeval being, who was born from venom that dripped from the icy rivers called the Élivágar,
and lived in the grassless void of Ginnungagap.
NOEL GALLAGHER WITH LATEST SINGLE 'EASY NOW'
Noel Gallagher's High Flying Birds revealed new single "Easy Now," and with it, a music video featuring Milly Alcock, who recently starred as Princess Rhaenyra Targaryen on House of the Dragon.
"It's going back to the beginning. Daydreaming, looking up at the sky and wondering about what life could be… that's as true to me now as it was in the early '90s. When I was growing up in poverty and unemployment,
music took me out of that," Gallagher said of the album in a statement. 
IN FLAMES SHARES MUSIC VIDEO FOR NEW SINGLE 'MEET YOUR MAKER'
Swedish/American metallers IN FLAMES have released the official music video for "Meet Your Maker".
The song is taken from the band's fourteenth studio album, "Foregone", which will arrive on February 10.
IN FLAMES frontman Anders Fridén states: "When we started to write for 'Foregone', 'Meet Your Maker' became the song that set the tone in terms of what we were aiming for sonically as well as thematically. You'll see it's everything you've come to expect from IN FLAMES and some. Enjoy and see you on the road in 2023!"
HIM's VILLE VALO SHARES MUSIC VIDEO FOR 'NEON NOIR' 
HIM mastermind Ville Valo (VV) has released the official music video for the title track of his debut solo album,
"Neon Noir".
Regarding the lyrical inspiration for "Neon Noir", Ville told Kerrang! magazine: "I wouldn't call it 'suicidal', but most of the stuff was written during the pandemic, and there weren't many rays of sun hitting me. Everybody was in the mental gutter. Times were tough. This album was the kind of like the lifebuoy for me. It gave me a reason to wake up every morning and work on something else and try to shut the world outside. When I was working on the music, maybe it was selfish to a certain extent, but also it was a matter of survival."
KAMELOT ANNOUNCES FIRST ALBUM IN FIVE YEARS,
'THE AWAKENING'
Modern symphonic metal icons KAMELOT will release their first full-length in five years, "The Awakening", on March 17.
KAMELOT vocalist Tommy Karevik offers: "The main focus on this video and song was to have a metaphor for the struggles of fighting disease or illness, whether it being physical or mental. Each step of healing and recovery is another flag in the ground. With every little step, one more victory won…"
This, is the first single from THE AWAKENING, "One More Flag In The Ground" by KAMELOT
NIGHTWISH's FLOOR JANSEN RELEASES NEW SOLO SINGLE
'INVINCIBLE'
Floor Jansen, lead singer of the symphonic metal band NIGHTWISH, has released a new solo single, "Invincible". Taken from Floor's debut solo album "Paragon"
Jansen said: "To renew yourself and take leaps into the unknown makes you grow. To age is a gift not everyone gets.
I am a fortunate woman who got to make an album I never knew I could make. One that even defines me, where I am on my path. I have reached my PARAGON! I am so proud of this work! And grateful for all the amazing people in this beautiful life that helped me get here!"
POP EVIL RELEASES "DEAD RECKONING (FT. FIT FOR A KING)"
Pop Evil released the third single, "Dead Reckoning (Ft. Fit For A King)" from their upcoming album,
Skeletons due March 17. 
The concept and instrumentals for "Dead Reckoning" were brought to the table by bassist, Joey "Chicago"
Walser and co-written with singer, Leigh Kakaty. The producer of Skeletons, Drew Fulk (WZRD BLD), heard the demo and immediately suggested that Ryan Kirby from Fit for a King would be the perfect fit for a vocal collaboration.
In describing the song, the band said, "'Dead Reckoning' is about a clear and unwavering decision
a person makes within themselves."
BEAST IN BLACK  RELEASE VIDEO FOR ´BLADE RUNNER´
The Finnish-Hungarian-Greek powerhouse BEAST IN BLACK kick off the new year with a brand-new video release for 'Blade Runner', another single from their critically acclaimed latest album Dark Connection.
BEAST IN BLACK comments on the video:
"We returned to Damien Dausch, the 'king of live video recordings', to shoot a new music video for the opening track of our latest album, Dark Connection. His unparalleled skills place the watcher in the front row, and even on stage,
while we play the explosive track 'Blade Runner'."