Click on the play button to listen live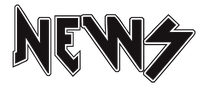 TRIVIUM SHARES 'THE SHADOW OF THE ABATTOIR'
Florida metallers TRIVIUM have released the Pavel Trebukhin-directed music video for the song "The Shadow Of The Abattoir". The track is taken from the band's latest album, "In The Court Of The Dragon", which came out in October 2021 via TRIVIUM's longtime label Roadrunner Records. The record was produced and mixed by Josh Wilbur and recorded in the fall of 2020 at Full Sail University in Orlando.
The album cover is an original oil painting by French artist Mathieu Nozieres.
DEFTONES FRONTMAN'S CROSSES SHARES 'SENSATION'
††† (CROSSES) — DEFTONES frontman Chino Moreno's project with FAR guitarist Shaun Lopez 
will release a new EP, "Permanent.Radiant", on December 9. The official music video for another one of the EP's tracks, "Sensation", directed by Lopez and Lorenzo Diego Carrera.
DISTURBED'S NEW SONG 'BAD MAN' WAS 'HEAVILY INFLUENCED'
BY 'SITUATION IN UKRAINE'
In a new interview with Reno's rock station Rock 104.5, DISTURBED drummer Mike Wengren spoke about the lyrical inspiration for the song "Bad Man" from the band's upcoming album "Divisive", which will arrive on November 18 via Reprise. He said: "It's not pointing fingers at [Russian president Vladimir] Putin directly, but it's heavily influenced by the situation that's going on over there in Ukraine. But it could used, though… I mean, there's a list — whether it's a personal list or it's a worldwide list, there's a long list of people that could fit that description right there… That could definitely be 'Bad Woman' too, but 'Bad Man' just fit the syllables of the song, the cadence. [Laughs]"
SAINT ASONIA POST VISUALISER CLIP FOR "BREAK THE MOLD"
Hard rock juggernaut Saint Asonia, featuring former Three Days Grace frontman Adam Gontier and Staind guitarist/founding member Mike Mushok, have announced their second EP of the year EXTROVERT.
BLACKBRIAR RELEASES "CRIMSON FACES"
Zora Cock about the new single: "'Crimson Faces' tells a story of being haunted by ghosts, jealousy, and insecurities, based on the old classic Gothic novel 'Rebecca'. You asked us to make a different kind of music video, one of us performing instead of portraying a story, and we thought 'Crimson Faces' was the perfect song to do this with.
We hope we've fulfilled your wishes!"
URIAH HEEP ANNOUNCES 'CHAOS & COLOUR' ALBUM, AND SHARES
'SAVE ME TONIGHT' VIDEO
British hard rock legends URIAH HEEP will release their 25th studio album, "Chaos & Colour", on January 27, 2023.
URIAH HEEP guitarist Mick Box commented: "'Save Me Tonight' is another powerful melodic rock track which we have chosen to be the first single as well as the opening track of the album. It is made for rock radio and will surely be included on our new setlist in 2023."
Adds bassist Dave Rimmer: "'Save Me Tonight' comes from a place of frustration and helplessness, living through these unprecedented past couple of years but hanging on to this raging hope that we would all meet again. Once again, collaborating with Jeff Scott Soto has been a natural and very creative experience and the perfect platform for me to express these feelings and to carry on the HEEP legacy."
GODSMACK ANNOUNCES 'LIGHTING UP THE SKY' ALBUM,
AND 'YOU AND I' SINGLE
GODSMACK's will release its new album, "Lighting Up The Sky", on February 24, 2023.
"I like when a record takes you on a journey from front to back. I realized there's a whole story here about one man's journey, the ups, and downs," says Erna. "I believe it's a story everyone will connect to, on a human level, because we've all gone through things in life." The album explores boy-meets-girl, obstacles in relationships, the polarized political climate and the state of the world, betrayal, connection, rebounds, and more. It also gets into the idea of legacy, what we leave behind; fitting for what Erna has noted as GODSMACK's final studio album.
AMBERIAN DAWN UNVEIL SECOND SINGLE
"GIMME! GIMME! GIMME! (A MAN AFTER MIDNIGHT)"
AMBERIAN DAWN does not shy away from experimenting with musical styles and combining nostalgic earworms with their dashing trademark sound. With their newest single "Gimme! Gimme! Gimme! (A Man After Midnight)" vocalist Capri's angelic voice merges with electrifying soundscapes to transform this ABBA classic into a metal experience never heard before.
Tuomas Seppälä on the new single:
"This was an easy and obvious pick for this album. The song is a true masterpiece. It was easy to arrange into a metal version. For a while, I considered replacing the famous keyboard lead intro with guitar, but quite soon I wanted to keep the lead part played with keyboards. It gives more ABBA feeling to the song. Capri sings amazingly, once again.
And for the very first time, we had a chance for our bassist to play slap bass in the middle part of the song.
It's rarely heard in metal music."
OBITUARY ANNOUNCES 'DYING OF EVERYTHING' ALBUM,
AND SHARES 'THE WRONG TIME'
Florida death metal veterans OBITUARY will release a new studio album, "Dying Of Everything", on January 13.
OBITUARY comments: "We couldn't be more excited to FINALLY get this new album out and into the hands of the fans!
"We chose 'The Wrong Time' for the first single as it is a true depiction of the sound, style and feel we went for in the studio and is a great taste of what you can expect from 'Dying of Everything'."
WARKINGS RELEASE "HELLFIRE" SINGLE AND MUSIC VIDEO
Escaping the underworld once more, the mighty Warkings rejoin on the battlefield with an unforeseen new ally - none other than legendary sorceress Morgana Le Fay. The sister of Arthur and mistress of the lost has joined the ancient royalty to accompany them in all of their upcoming battles! 
With their third single, "Hellfire", the evil sorceress raises her haunting voice shortly before the album release to reveal the toxic history of her love-hate relationship with King Arthur. Surrounded by slaves, the heroic king sits on his throne in the video. In the demonic depths, the Lady of Lost Souls meets her brother, who challenges her to battle. "Hellfire" will be unleashed on the biggest battlefield in the bands' career at the upcoming tour with Powerwolf and Dragonforce.
HIM's VILLE VALO SHARES 'THE FOREVERLOST' SINGLE FROM
'NEON NOIR' DEBUT SOLO ALBUM
HIM mastermind Ville Valo (VV) will release his debut solo album, "Neon Noir", on January 13 via Heartagram Records.
"'The Foreverlost' is yet another loud love song depicting the burlesque butoh between two world-weary souls"
Ville said. "All my Carmina Buranas and 'could've should've would'ves' rolled into a neat little Gordian
knot of the gothic variety."
IN FLAMES RELEASES MUSIC VIDEO FOR 'FOREGONE PT. 2'
Swedish/American metallers IN FLAMES have released the official music video for "Foregone Pt. 2".
The song is taken from the band's fourteenth studio album, "Foregone", which will arrive on February 10, 2023. 
IN FLAMES frontman Anders Fridén states: "While revisiting songs in our catalog like 'Moonshield' and 'Gyroscope',
I felt we hadn't done that style for a while. We wanted honor those types of songs which incorporates the Swedish folk vibe, but bring it to the current era of IN FLAMES. Musically and lyrically, it is a continuation of 'Foregone'."
XANDRIA SEES "GHOSTS" IN NEW VIDEO;
NEW ALBUM ARRIVING IN FEBRUARY
German Symphonic metal outfit Xandria have announced their new album,
The Wonders Still Awaiting, out February 3rd, 2023, via Napalm Records.
The group comments:
"Ghosts actually started as a reminiscence to good old Swedish melodic death metal and with that archetypical guitar riff that you hear right in the beginning. And then we integrated it into our XANDRIA soundscape with lots of film score atmosphere and big choirs, because it was exciting to mix these elements and do our own thing with it (still we kept the working title "Swedish Fire" for a long time…). It is a good example for how diverse the new album will be and how many different influences we were putting into it. We had a lot of things – little musical dreams – in our minds and hearts that we wanted to realize, and along with what you already heard in the first two new songs this is just one of them.
There will be quite some more surprises coming…"
HEAR POLYPHIA CHANNEL DIMEBAG AND DEFTONES IN THEIR HEAVIEST SONG YET, THE CHINO MORENO-FEATURING BLOODBATH
"It's funny, because that song was less rock in its earlier stage," LePage reveals in the latest issue of Guitar World.
"We did a session with Chino, and after we got his vocals I said, 'This isn't right.' I redid the guitars except for Tim's parts to make them fit the vocals. Then I added that solo because it would sound badass."
AUGUST BURNS RED ANNOUNCES 'DEATH BELOW' ALBUM,
SHARES 'ANCESTRY' MUSIC VIDEO
Grammy-nominated Lancaster, Pennsylvania five-piece AUGUST BURNS RED will release a new album,
"Death Below", on March 24 via SharpTone Records.
"It's no secret that the past few years have been extremely dark and challenging," guitarist JB Brubaker says.
"'Death Below' is here as a result of that time in each our lives and the emotions that came with it.
We were motivated by uncertainty, fear, outrage, and triumph. I feel this is the darkest, most personal album we've ever written, and I couldn't be more proud of what the five of us made together."
AVATAR ANNOUNCES 'DANCE DEVIL DANCE' ALBUM
Swedish metallers AVATAR will release their ninth album, "Dance Devil Dance", on February 17 via Thirty Tigers.
"I woke up to the truth one day," says vocalist Johannes Eckerström. "With my heart pounding, and a heavy breath,
I knew for sure. I am Satan. The snake and forbidden fruit with a longing for knowledge, freedom and agency.
My feet were moving. I thought I was running, but I was dancing. A celebration. Yes, I am the Devil, and I believe that one day you can be the Devil too. It is my hope and ambition that this song will help you find your way there.
As such, it's a celebration of love, lust and democracy."
YEAH YEAH YEAHS SHARES NEW "WOLF" VIDEO
Yeah Yeah Yeahs have released a new music video for their Cool It Down song "Wolf."
The visual is directed by Allie Avital and stars Britt Lower.
"It was our great fortune to collaborate with the powerhouses Allie and Brit on this video for 'Wolf,'"
Yeah Yeah Yeahs' Karen O said in a statement. "Allie casts a spell with the gorgeous world she weaves- always with teeth that bite, and Britt embodies all the contradictions in the themes of 'Wolf,' so enamored with her performance that's got as much heaven as it does hell. We were beside ourselves with excitement when Allie cast Brit as the lead in the video, YYYs are serious nerds for Severance, what luck when the stars align."
DEFTONES FRONTMAN'S CROSSES ANNOUNCES
'PERMANENT.RADIANT' EP
††† (CROSSES)  DEFTONES frontman Chino Moreno's project with FAR guitarist Shaun Lopez  will release a new
EP, "Permanent.Radiant", on December 9.
The official music video for one of the EP's tracks, "Vivien" is directed by Lopez and Lorenzo Diego Carrera, 
Moreno told The Pulse Of Radio how he got involved with the group in the first place, which was started by Lopez and Chuck Doom. "Shaun and Chuck were working together for a while before I came into the picture, and I just so happened to come in one day," he said. "These guys were, you know, writing some stuff and I heard it and I liked it right off the bat, and I sort of weaseled my way [Laughs] into the project. I think their idea was to get a bunch of different singers to, you know, just write different tracks, and... it didn't happen."
HALESTORM RELEASE INFECTIOUS NEW TRACK 'MINE'
Halestorm are releasing a deluxe edition of their album 'Back From The Dead', and it's chock full of
previously unreleased b-sides.
Lzzy Hale had this to say about it:
"I'm so pleased to be able to give you more. A deluxe version of Back From The Dead with seven bonus tracks means you get to dig down deeper into the Halestorm graveyard. Most of these songs are in the spirit of taking chances and were some of the first we'd written after getting together post lockdown. Enjoy the ride!"
DEVIN TOWNSEND LAUNCHES VIDEO FOR "LIGHTWORKER"
Devin Townsend is set to release his forthcoming new album Lightwork on November 4. 
He launched the epic new video for the track "Lightworker", the third in a trilogy of clips reflecting the journey
of his new album. The video was directed by iCode.
Devin says: "Lightworker is a song based loosely around Richard Alpert (Ram Dass) who died a few years ago.
His book 'Be Here Now' was influential to me as a kid, and when I saw the documentary they made about him on Netflix (Going Home) I felt inspired to write a track in his memory. I reached out to the Ram Dass foundation and they allowed me to use the sample of his voice in the mid section."
TARJA TURUNEN SHARES PREVIOUSLY UNRELEASED SONG 'EYE OF THE STORM' FROM UPCOMING 'BEST OF: LIVING THE DREAM' COLLECTION
Former NIGHTWISH singer Tarja Turunen will release her first-ever "best-of" collection,
"Best Of: Living The Dream", on December 2
"It was the right time to finally release this song," Tarja explains. "It has a very deep feeling of closure in it. It's been influenced by two very important countries in my life: Finland and Argentina.
It's an internal battle inside of me because at that time in life, I was really searching for my place in this world, where
I belong as a person, as an individual."
"After all these years, I still really can't believe it's time for me to release a proper 'Best Of' album," Tarja says.
"So many beautiful moments, unbelievable. It has been a dream to put together this collection. And I really hope that you will enjoy this as much as I did while making it."
ALISSA WHITE-GLUZ & CHARLOTTE WESSELS "LIZZIE"
OFFICIAL MUSIC VIDEO
"Lizzie" by Charlotte Wessels and Alissa White-Gluz Lyrics based on Elizabeth Eleanor Siddal's 1860 poem,
"A Silent Wood" Mixed and mastered by Guido Aalbers. "Lizzie" first appeared as a patreon exclusive track on
Alissa's Official Fanclub and Charlotte's Patreon page in August of 2020. The track also appears on Charlotte's album
"Tales From Six Feet Under" (2021) 
AVANTASIA RELEASES NEW MUSIC VIDEO FOR 'KILL THE PAIN AWAY'
Tobias Sammet's Avantasia's ninth studio album, "A Paranormal Evening With The Moonflower Society", is out since Friday, October 21 via Nuclear Blast. To mark the occasion, Avantasia released a new single, "Kill The Pain Away". Featuring Nightwish vocalist Floor Jansen, "Kill The Pain Away" is another impressive duet, serving as a powerful
and transportable piece of power metal.
Tobias Sammet comments: "When I was writing 'Kill The Pain Away' I immediately had Floor's voice in my head.
I basically wrote the song for her to be my duet partner. The song may have a touch of 80s pop to some and stylistically it may also remind others of Nightwish, but in the end, it still sounds like Avantasia."
MEGADETH SHARES NEW CHAPTER FROM EPIC SHORT FILM FEATURING 'LIFE IN HELL' SONG
MEGADETH has released the official music video for the song "Life In Hell", taken from the band's latest studio album, "The Sick, The Dying... And The Dead!" 
Mustaine told Kerrang! magazine about "Life In Hell": "'Life In Hell' is about someone who believes he's this James Bond-like motherfucker who can live this life of espionage. He's ultra-cool. No matter what, he thinks that he's going to get out of it. He's someone with a nihilistic — maybe fatalistic is a better word — outlook towards things. It's about that self-obsessed, self-absorbed person, and how they eventually get caught.
"I like to have a moral, or a payoff, to my lyrics. I think the middle-eight here really does that: 'Only a fool would do what you've done / You lie, you steal and you cheat everyone / When you're caught in your most despicable deed / You plead the court for diplomatic immunity…' That could have been any of those people over the last four or five years who [were called out for] their terrible, predatory behavior in Hollywood. 'Life In Hell' is ultimately about that person who's so into himself that nothing else matters to him, except him."
THE 69 EYES RELEASE NEW SINGLE "GOTTA ROCK"
THE 69 EYES are unstoppable at the moment and have returned with yet another new song today – the first one off their upoming, still untitled new album that will see the light of day in early 2023.
Gotta Rock lives up to its name – it was premiered at the biggest Finnish TV primetime show "Vain Elämää" tonight, in which you could watch Jyrki 69 staying in a castle with 7 other artists that performed each other's songs during their stay. This new banger is a cover from the famous Finnish hard rock band BOYCOTT that released this rock anthem in the late 80's and for this remake, THE 69 EYES even received some famous help, as singer Jyrki 69 explains:
"The Finnish classic rock band Boycott was one of our favorites in the 80's when we put up The 69 Eyes. Due to the Finnish music TV program that I was recently featured in, we finally had a reason to make our own, more Gothic Rock sounding cover of Boycott's ultimate classic 80's smash hit 'Gotta Rock'. Die Krupps' Jürgen Engler was helping us
to arrange it into this darken mode!"
QUEEN SHARES REDISCOVERED TRACK FEATURING FREDDIE MERCURY, 'FACE IT ALONE'
The track's existence was first revealed by May and Taylor in a BBC radio interview at their appearance at this year's Royal Jubilee concert at which they performed the opening with their regular singer Adam Lambert, with Roger Taylor describing it as "a little gem from Freddie that we'd kind of forgotten about,"
with Brian May saying "it's beautiful, it's touching."
"We'd kind of forgotten about this track," admits Roger Taylor, "but there it was, this little gem.
It's wonderful, a real discovery. It's a very passionate piece."
Speaking of the rediscovered track, May says: "I'm happy that our team were able to find this track. After all these years, it's great to hear all four of us … yes, Deacy is there too … working in the studio on a great song idea which never quite got completed ... until now!"
BLINK-182 RELEASES 'EDGING',
FIRST NEW SONG WITH TOM DELONGE IN 10 YEARS
Multi-platinum, award winning group BLINK-182 has dropped its new single "Edging", making it the first time in nearly a decade that Mark Hoppus, Tom DeLonge and Travis Barker have been in the studio together.
Produced by Barker, the song features his incredibly fierce drumming style and signature production. Hoppus and DeLonge deliver the known dynamic between the two that listeners have come to expect and love.
Barker says: "I wanted to imagine as a listener what I wanted to experience and at the same time as a bandmember what we wanted to make and say and most importantly how it would sound production wise in 2022."
Hoppus adds: "I'm so happy to be back in the studio creating new music and looking forward to a giant world tour."
"Edging" is also an evolution of BLINK-182's growth together and the first offering from a new album coming next year.
FILTER SHARES NEW SINGLE 'FOR THE BEATEN'
FILTER has just released a new single, "For The Beaten", via Golden Robot Records.
The track is described in a press release as "nothing short of classic FILTER and exactly what hardcore fans of the band have been anticipating for over two years." 
"I spent a lot of time in the studio the last two years working on various projects and collaborations but at the core of it all, there is always FILTER," says Patrick, "We chose 'For The Beaten' as the first single because it's dynamic, dark, and heavy, just like the moment we are in. I look forward to working with Golden Robot
and can't wait for everyone to hear the full album."
SOEN RELEASE NEW SINGLE/VIDEO "SNUFF" (SLIPKNOT COVER)
Swedish metal supergroup Soen release the mesmerizing video for their interpretation of Slipknot classic, "Snuff".
The track is taken from the forthcoming release ATLANTIS, out via Silver Lining Music on November 18th, 2022.
Founding members Martin Lopez and Joel Ekelöf explain their selection of Slipknot's deeply dark meditation on darkness rejecting love "Snuff":"We wanted to do something extra special during the ATLANTIS concert.
The obvious path would have been to pick an epic progressive song from the likes of Genesis, Pink Floyd etc. Instead, we went for the opposite with 'Snuff', a scaled down and brutally honest song that we all love in its powerful sincerity."
SERJ TANKIAN SHARES MUSIC VISUALIZER VIDEO FOR 'I SPOKE UP'
Serj Tankian, the prolific artist, activist, best known for SYSTEM OF A DOWN, will release a new five-song EP titled "Perplex Cities" on October 21.
Says Tankian: "I'm always trying to create new and interesting ways to connect with people via my music. We made some amazing videos for the last EP 'Elasticity', so I wanted to try something different for 'Perplex Cities'.
I love the idea of appearing in the room with someone listening to my music. It's intimate, fun and different."
ALTER BRIDGE SHARES VIDEO FOR NEW SINGLE 'THIS IS WAR'
 The bombastic album opener includes a haunting vocal intro which sounds like an internal battle is waging as singer Myles Kennedy belts out the lyrics: "Fight for your life, can't you see what's coming. Fight for your mind, this is war."
The clip was created by ALTER BRIDGE visual collaborator Wayne Joyner.
LAMB OF GOD SHARES MUSIC VIDEO FOR 'DITCH'
LAMB OF GOD has shared the official music video for the song "Ditch". The track is taken from the band's new album, "Omens". The LP is the follow-up to LAMB OF GOD's self-titled album, which arrived in June 2020. That effort marked LAMB OF GOD's first recordings with drummer Art Cruz, who joined the band in July 2019 as the replacement for the group's founding drummer, Chris Adler.
AMARANTHE RELEASE NEW SINGLE "FIND LIFE"
Swedish modern metal sensation AMARANTHE are keen to release their brand new single "Find Life", right in time for the start of their multiply postponed co-headlining European tour with Beyond The Black.
Olof Mörck comments: "'Find Life' sees Amaranthe exploring a more somber and mature mood, all while keeping our trademark high energy rhythms and explosive riffs.
Ethereal layers of keyboards meld seamlessly with a modern pumping bass line, topped of with some of the greatest vocal performances from vocalists Elize Ryd and Nils Molin yet.
After quite some time we have reunited with video director and long time Amaranthe collaborator Patric Ullaeus, for a video that is both intimate and explosive. We wanted to scale things down, and focus entirely on the individuals
of the band, and Patric delivered as always!"
BEYOND THE BLACK  ANNOUNCE NEW ALBUM + NEW SINGLE
'WINTER IS COMING'
German symphonic metal ascending stars BEYOND THE BLACK have returned, ready to launch a new chapter 
on January 13th 2023.
Jennifer Haben comments: 
"Many changes happened in the world and behind the scenes during the making of this album. We were confronted by our innermost fears and hopes while trying to do the right thing in turbulent times.
This is what you call growth and this album gets to the heart of this process we all share:
here's BEYOND THE BLACK and it's gonna be yours soon!"
"MARIJIN MIN NAR" NEW SINGLE BY THERION
Swedes THERION have filmed a music video for the song "Marijin Min Nar",
a song taken from their upcoming album, "Leviathan II".
Leviathan II is the second part of Therion's Leviathan trilogy. According to Christofer Johnsson, Leviathan is a series of record productions composed of new great successes of the group.
The album will be released on October 28 under the Nuclear Blast Records label.
"BODY PAINT", NEW SONG FROM ARCTIC MONKEYS
Arctic Monkeys have released one more sneak peek of their upcoming studio album, The Car, due out on October 21.
"Body Paint" follows the gentle and calm path that the band has shown in their most recent releases,
despite the fact that Turner had mentioned that the album would be "heavier".
The song comes with a music video directed by Brook Linder.
The album's first single, 'There'd Better Be A Mirrorball', was released in August. The introspective song is their first official release since their 2018 material Tranquility Base Hotel + Casino. The band recently performed 'I Ain't Quite Where I Think I Am', another song by The Car, during their set in Zurich.
As for the album, Arctic Monkeys describe it as the band "running wild in a sumptuous new musical landscape", adding that it "contains some of the richest and most rewarding vocal performances of Alex Turner's career".
The Car was composed by frontman Alex Turner and produced by James Ford. The British rock band recorded the album at Butley Priory in Suffolk, La Frette in Paris and RAK Studios in London.
STRATOVARIUS DROP OFFICIAL MUSIC VIDEO FOR "BROKEN"
Stratovarius released Survive, their first album in seven years.
The band follows with a dystopian video for "Broken".
"The song is about mankind, and how we obviously are far from perfect," says  Jens Johansson.
"Technology can be a savior and it can be our doom. If we don't make it, what then?"
GODSMACK RELEASES FIRST NEW SONG IN FOUR YEARS
GODSMACK has released a brand new single, "Surrender", via BMG. The track marks the first release from the band in four years, following their globally acclaimed and gold-certified 2018 album "When Legends Rise"
"'Surrender' is a very cut-and-dry song," says Sully Erna. "It's simply about the exhaustion we can all feel in relationships at times from the redundancy of fighting with each other. At a certain point in our lives, we submit to putting aside who's right or wrong, we just want it to STOP! So we wave the white flag."
THE AGONIST PREMIERE NEW MUSIC VIDEO FOR
"IMMACULATE DECEPTION"
Canadian melodic death metal band The Agonist premiere a new official music video for "Immaculate Deception"
taken from their latest EP "Days Before The World Wept".
Explains frontwoman Vicky Psarakis:
"'Immaculate Deception' is a song about societal pressure and feelings of remorse over time.
The main point I want to highlight is the concept of time and the fear that comes with it. We all reach a point where we start noticing that we're aging. In current society, there's a big push to try and preserve our physical state. There's a huge movement of cosmetic procedures and products that promise us "eternal youth".
People like to think that they can keep reliving their 20s, instead of embracing the natural course of life and the challenges and rewards that come with it.
SMASHING PUMPKINS ANNOUNCE NEW ALBUM 'ATUM',
SHARE 'BEGUIDED' SINGLE
SMASHING PUMPKINS have released a new single, "Beguiled". The track is taken from the band's upcoming album, "Atum: A Rock Opera In Three Acts".
The 33-track collection, whose title is pronounced "autumn," is being billed as a sequel to 1995's "Mellon Collie And The Infinite Sadness" and 2000's "Machina/The Machine of God". The LP will be released as three 11-track "acts", eventually culminating in a three-act rock opera. Act 1 of "Atum" will arrive on November 15, 2022, Act 2 on January 31, 2023, and Act 3 will be made available, along with a special-edition box set featuring all 33 album tracks plus 10 additional unreleased songs, on April 21, 2023.
"Atum: A Rock Opera In Three Acts" was written and recorded over a four-year period by Corgan and the rest of the current SMASHING PUMPKINS lineup: guitarists James Iha and Jeff Schroeder, plus drummer Jimmy Chamberlin.