Click on the play button to listen live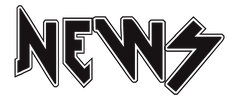 Keith Richards remembers his collaboration with Jimmy Page in 1974 for the song "SCARLET" 
"My recollection is we walked in at the end of a Zeppelin session, They were just leaving, and we were booked in next and I believe that Jimmy decided to stay. We weren't actually cutting it as a track; it was basically for a demo, a demonstration, you know, just to get the feel of it, but it came out well, with a lineup like that,
you know, we better use it.'" 
GAVIN ROSSDALE from BUSH describes his new single "THE KINGDOM"
"The Kingdom is a song about finding our way through anything that life throws at us. The concept of The Kingdom is this place of like minded individuals  we all want to live in a place free of judgement and free of self-righteous people. It's a safe haven, a community and the like minded spirit of people."
Arjen Lucassen comments on the new two singles by AYREON : "Get Out! Now! is a straightforward and energetic rock track with powerful drums, bass, guitars and Hammond organ. It features the illustrious Dee Snider and Tommy Karevik on vocals, and none other than the legendary Joe Satriani plays a blistering guitar solo. 
"In this story Daniel's intolerant father (Dee) banishes Daniel (Tommy) from his estate for having
a forbidden affair with their servant Abby.
 "Hopelessly Slipping Away" is a haunting track with analog synthesisers and violin, and it slowly builds to an epic climax with marching snares. In this video we see the ghost of Daniel (Tommy) hopelessly trying to reach out to his beloved wife Abby (Cammie) who clearly feels his presence but can't see or hear him."
"Sorrow Of Sophia was the first lyric, and one of the first songs written for "Under A Godless Veil". This was years ago now, and I remember I'd just finished a lecture on Gnostic cosmology by Terence McKenna. He'd been speaking of the goddess Sophia's ordeal and her story affected me on a very deep level. It's sad yet heart-wrenchingly majestic bringing all of existence into it. I knew I had to do something with it for Draconian as I was already having a few of Johan's new song-ideas. This sparked what was later to become a whole album inspired by this story. It started here, with this song. "Sorrow Of Sophia" is a complex song about a complex spiritual being. With it comes a diverse nature consisting of an initial minimalist soulful expression to feisty, heavy riffing with a harsh demonic formula to post-rock melancholia and symphonic soundscapes. Heike's pure and crystalline vocals are
beautifully entrenched holding the very spirit of the song."
It's Anders Jacobsson talking on the new song "SORROW OF SOPHIA" by DRACONIAN
Johannes Eckerström talks about the new AVATAR's album HUNTER GATHERER: "There is no joking around with this, and it pulls us back into reality. It deals more with darkness, sadness, detachment, alienation and the anxiety of thinking of the world at large. It's all these things that don't necessarily fit into the 'let's write this love letter to heavy metal and share our inside joke that we call Jonas The King.'"
This, is "Colossus" the new single by AVATAR
This, is JOY FROST on the collaboration with CHRIS HARMS and LORD OF THE LOST
for the single "Dying On The Moon":
"Chris and I have known each other since 2015. The summer when we first met, I was in the front row of his classroom as one of his audio engineering students. I remember dreaming about becoming a songwriter for his band during class, but at the time it was just a fantasy. Five years later, we've not only written several songs together but now he's asked me to step out onto the stage with him as his duet partner. I feel sincerely thankful to have earned his trust in both music and friendship."
"Iceland was the perfect place to shoot the video for Jettegryta. Jettegryta translates to Giant´s Cauldron and refers to a phenomenon in nature, where rivers/running water - over a long period - create an often cylindrical hole in solid rock. In ancient Norse folklore, the Jette/Jotun (giants) made these cauldrons to cook in. Although these particular nature phenomena don't exist on the volcanic island of Iceland, there are plenty of other places on this magical island that could lead to the dwelling of the giants! When Norse settlers came to Iceland in the 8th and 9th century, the fumes and fog from the hot streams and the volcanos clearly told them that this island was inhabited by elves, dwarves and giants! This reminded them of the stories of Utgard. To them, Iceland was on the doorsteps of Utgard, the outer borders of the world of men; a gateway. The lyrics of the song deal with entering such a mythological and esoteric place; deep within your own mind and imagination, a gateway into the dreams, the unconscious and the realm of chaos. We have tried to transform these words into this clip, and maybe you can feel a glimpse of what those early Icelanders felt when they first entered this realm!"
Declared Grutle Kjellson about the video of the new single "Jettegryta" by ENSLAVED
FRAN HEALY from TRAVIS talking on the second song released from the upcoming album "10 Songs":
"'Valentine' was recorded as a predominately live performance in December 2019 at RAK Studios in London, It's the closest Travis have gotten sonically to our debut album, 'Good Feeling' [1997]."
This, is AMY LEE from EVANESCENCE talking about the new single "THE GAME IS OVER" 
"This song is about being sick of the facade. The disguises we wear for others to make them feel comfortable, the inside feelings being so different than what we show on the outside to fit within the boundaries of what's socially acceptable, or what's not going to make you unpleasant or too 'weird' to be around. "The Game Is Over" is a promise to myself and out loud that I'm going to be more of my real, inner self on the outside--not lock her up because she can't be contained anymore. It's also a prayer to become better, to not feel so messed up, locked up, and hurt inside."
 "'Illuminate' is the name of the second 'orb' that the protagonist Luna finds. It is a magical purple orb to summon the powers of wind and the moon. Luna asks the moon to illuminate her and to revive her magic powers to fight
against the darkness upon the city of Grim."
It's HEIDI PARVIAINEN describing the new single "ILLUMINATE" by Finnish cinematic band DARK SARAH
Swedish band AMARANTHE describes their upcoming album MANIFEST, which will be out this fall:
"MANIFEST is the last step in the evolution of Amaranthe, and overall it is the boldest statement: we are here to stay, we are passionate about what we do and we will not take prisoners in our effort for musical excellence! The metal roller coaster, Manifest doesn't stop at anything: from the first second to the last, it's packed with some of the heaviest Amaranthe riffs to date, towering emotional voices and unrelenting metallic fury. We hope you enjoy this album as much as we enjoyed doing it! ! "
This, is "VIRAL" the new song by AMARANTHE
SHAUN MORGAN talks about the upcoming album by SEETHER "It's my favorite album we've done to date — by far. The songs, I think, are the strongest songs we've written. I'm really super proud of it. I produced it again, with Matt Hyde (SLAYER, DEFTONES) engineering and Corey Lowery, my boy, as assistant engineer, and I think it turned out killer. We worked in a little place called Dark Horse studio, and we did 21 tracks, I think, in about 17 days, which, I think, is a testament to everybody having had the demos for a while and having learned it, so by the time we got in there, we didn't waste any time. We worked long days — we started at about ten o'clock in the morning and worked till about ten o'clock at night. So there was no noon-till-six-type stuff that I've had to deal with in the past. 
I think you'll like the new album" 
This, is "DANGEROUS" and "BRUISED And BLOODIED" new songs by SEETHER
"The story behind 'Orphans' was inspired by the novel 'We Have Always Lived In The Castle' by Shirley Jackson. It emphasizes the feeling of 'not belonging' and the social and physical isolation that comes as a result of that.
Even though we've all felt like outcasts at some point in our lives, it's important to remember that we're never truly alone and that there's always someone there for you. We're all 'orphans,' but we're in this life together."
Says Vicky Psarakis about the new single "ORPHANS" by THE AGONIST
"We have a lot of demos that we still have to work out and to finish. But we wanted to have a few extra songs, and this is one of them, to play at the tour we were supposed to be doing, beside the festivals. But everything is postponed now [due to the coronavirus pandemic], of course.
But nevertheless, we decided to release it now because we felt like it's maybe a good time. Everybody is at home and we need something new to look forward to." 
It's Sharon Den Adel about the release of the new song "ENTERTAIN YOU" by WITHIN TEMPTATION
TAYLOR MOMSEN talks about the new album and single by THE PRETTY RECKLESS: "In a lot of ways, this new album feels like a rebirth and our first single, 'Death By Rock and Roll,' represents that salvation that my favorite music brings me,and this song is about living life the way you want, and now that belongs to everyone who listens."
They started as a french duo based in California, now they present his debut album FEED THE MOON produced by Billy Graziadei and mixed by Mike Patterson (Nine Inch Nails, Black Rebel Motorcycle Club, Beck..)
This, is "Quarantine House Special" by alternative rock band YARD OF BLONDES
On May 24th one of our favourite singers ANNEKE VAN GIERSBERGEN performed an acoustic set as part of THE ISOLATION SESSIONS at Effenaar in Eindhoven, Netherlands featured CARLY SIMON and PINK FLOYD covers,
a brand new song and a Q&A session.
What's better than girls rockin'?... from Seattle Washington, inspired by the 70's rock this, is THUNDERPUSSY covering the legendary "Somebody To Love" by JEFFERSON AIRPLANE



YOU CAN ALSO PLAY  BOLLOCKS Rock & Metal Radio  IN