Click on the play button to listen live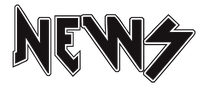 SMASHING PUMPKINS ANNOUNCE NEW ALBUM 'ATUM',
SHARE 'BEGUIDED' SINGLE
SMASHING PUMPKINS have released a new single, "Beguiled". The track is taken from the band's upcoming album, "Atum: A Rock Opera In Three Acts".
The 33-track collection, whose title is pronounced "autumn," is being billed as a sequel to 1995's "Mellon Collie And The Infinite Sadness" and 2000's "Machina/The Machine of God". The LP will be released as three 11-track "acts", eventually culminating in a three-act rock opera. Act 1 of "Atum" will arrive on November 15, 2022, Act 2 on January 31, 2023, and Act 3 will be made available, along with a special-edition box set featuring all 33 album tracks plus 10 additional unreleased songs, on April 21, 2023.
"Atum: A Rock Opera In Three Acts" was written and recorded over a four-year period by Corgan and the rest of the current SMASHING PUMPKINS lineup: guitarists James Iha and Jeff Schroeder, plus drummer Jimmy Chamberlin.
AVATAR SHARES LYRIC VIDEO FOR NEW SONG 'VALLEY OF DISEASE'
Swedish metallers AVATAR have released a new song, "Valley Of Disease". The track is taken from the band's upcoming album which was recently recorded and mixed for an early 2023 release.
AVATAR vocalist Johannes Eckerström comments on "Valley Of Disease": "There is a sickness, a stranger, and a harmful way. A twisted landscape untouched by the sun. I leave the rest up to either you or me, but never both at the same time. You can only enter this place alone, and my path isn't yours. Your secret is safe with me, but so is mine."
THE RASMUS RELEASES MUSIC VIDEO FOR NEW SONG
'LIVE AND NEVER DIE'
Finnish rockers THE RASMUS have just released their tenth studio album, "Rise".
To celebrate, the band has shared a video for the jubilant opening track "Live And Never Die".
Even though it's the last track we wrote, 'Live And Never Die' ended up being the perfect opening track," explains singer Lauri Ylönen. "I don't think I've ever written anything with so many positive words and major chords.
There's a lot of motion and energy to it."
Speaking about the album, Lauri says: "The new album 'Rise' took us three long years to finish. We went from our lowest low to the new glorious condition we are in today. We had plans to record the album in Eastbourne, in England, in 2020. But the COVID screwed everything up. We live in different countries, so we were stuck on different continents trying to record the album over the internet, on the laptop screen. And that really sucked. It was bad.
But we tried and got some stuff done. It was a very difficult way to work, and time consuming trying to send the files across the globe to the other side of the world and put songs together like that.
That finally ended up almost breaking up the band until the guitarist left us.
"So COVID took its toll but maybe it was supposed to happen, because right after that, many good things started to happen. We wrote 'Jezebel', that became a huge success. We met Emppu who became the new guitarist in the band and her appearance in the group, it's just amazing. She's so talented and she really fits the band perfectly.
She brings new energy and takes the whole band to a new level."
LORD OF THE LOST NEW VIDEO, 'A WORLD WHERE WE BELONG'
"With 'A World Where We Belong', we visually close out the 'Judas' era just as it began with 'A Death Of All Colours'.
The sadness of these videos unintentionally reflects the sentiment in which the album was released. It was a pandemic time, no concerts – everything seemed gray and hopeless, in contrast to the great success of this album!
We would like to end this feeling with this last video and jump into our new tour with joy and passion!
We're coming home to our home on tour! And we are irrepressibly looking forward to it!"
POPPY ANNOUNCES 'STAGGER' EP, SHARES NEW SINGLE 'FYB'
Grammy Award-nominated alternative insurgent Poppy will unleash her new "Stagger" EP on October 14. 
She comes out of the gate swinging with the new single "FYB". Powered by a thrash-and-burn punk riff, a barrage of distortion grinds up against her insidiously melodic delivery. It cycles through a hypnotic hook as she repeats
"Fuck the world, it'll just fuck you back." A fittingly captivating visual accompanies the track. In the clip, Poppy walks on a spinning animated globe under the glow of lively hand-drawn planets.
EPICA ANNOUNCES 'THE ALCHEMY PROJECT'
Dutch symphonic metallers EPICA will release "The Alchemy Project" on November 11 through Atomic Fire Records.
In the 20 years of their existence, EPICA has never shied away from challenges, twists and turns, weathering every storm and pushing the symphonic metal genre to heights no one even dared to believe in. Since 2002, the band featuring singer Simone Simons and her longtime musical partner Mark Jansen has released eight highly innovative and cinematic albums, has toured the world over and has left its mark as one of metal's most prolific, most cherished and most admired success stories forever.
With "The Alchemy Project", EPICA sets another highlight in the band's 20th-anniversary year. Graced by a vivid and witty artwork by graphic wizard Heilemania, visual partner in crime for more that 15 years, EPICA embarks on a journey through seven extraordinary new songs. Co-written and performed with diverse guests ranging from extremists like FLESHGOD APOCALYPSE, Niilo Sevänen (INSOMNIUM) and Björn "Speed" Strid (SOILWORK) via melodic masters like Tommy Karevik (KAMELOT),keyboard legend Phil Lanzon (URIAH HEEP) and Roel Van Helden (POWERWOLF) to a once-in-a-lifetime song with Simone Simons, Charlotte Wessels and Myrkur, the EPICA members have really outdone themselves once again.
The result is a mind-bending EP that even surpasses the usual broad scopeof an EPICA record.
APOCALYPTICA RELEASES NEW EP 'METAL CLASSIC, CLASSIC METAL'
Finnish cello rockers APOCALYPTICA have dropped their very own cello-metal reinterpretations of classical bangers with the new EP "Metal Classic, Classic Metal". Release day also sees the band unleash the focus track
"Flight Of The Bumblebees", originally by Nikolai Rimski-Korsakow.
APOCALYPTICA's Perttu Kivilaakso states: "'Flight Of The Bumblebee' is one of the most well-known virtuosic pieces.
I have played it during my classical years many times, always aiming for faster and faster performances.
This time I thought it would be the coolest thing to make a rough and heavy 'Bee' for our band, basically creating the slowest and most doomy 'Bumblebee' ever! It's fascinating how musical structures can work out in many various ways! This 'Bee' is heavy and angry, but surely flies out with a smile on her face and a blink in its eye!"
LACUNA COIL RELEASES MUSIC VIDEO FOR NEW VERSION OF 'SWAMPED' FROM 'COMALIES XX' ALBUM
Italian heavy rockers LACUNA COIL have released the official Trilathera-directed music video for a new version of their song "Swamped". The new version of the track will appear on "Comalies XX", a "deconstructed" and "transported" version of LACUNA COIL's third album, "Comalies", which will be made available on October 14.
"This is not a reboot or a spin-off or anything like that," says LACUNA COIL vocalist Cristina Scabbia.
"We just wanted to give these songs a 2022 dress and see how this guy or girl who was born 20 years ago would still look fucking slick in 2022."
IN FLAMES ANNOUNCES 'FOREGONE' ALBUM, SHARES VISUALIZER FOR 'FOREGONE Pt. 1'
Swedish/American metallers IN FLAMES will release their fourteenth studio album, "Foregone", on February 10, 2023. The LP will feature the two songs IN FLAMES released earlier this year,
"State Of Slow Decay" and "The Great Deceiver".
Anders Fridén states: "Going into the 'Foregone' sessions, we wanted to make a record that was heavily guitar-driven, and that had a strong foundation between the bass and drums. We still approached our songwriting the same way, as we always have, as a juxtaposition between melody and aggression.
That's the DNA of our music. From the lyrical end of things, there was no shortage of inspiration to draw from, especially the concept of time."
He continues: "Humanity as a whole was forced to slow down and take breather. In that break, many of us spent time evaluating and reprioritizing. Time is a constant, but what do we do with it and how we perceive it varies.
Especially now looking at where the world seems to be headed faster than ever before."
WHITE LIES SHARED 'TROUBLE IN AMERICA'
FROM BONUS EDITION OF NEW ALBUM
The trio will share an expanded version of this year's 'As I Try Not To Fall Apart' LP next month.
On October 21, they will release a bonus edition of the album featuring four previously unreleased tracks.
Bassist Charles Cave explained: "We gave up on b-sides years ago, and go into making an album with the sole aim to fit the most cohesive 40mins of music onto two sides of a 12″ that we can.
Unfortunately that means some music is sidelined at the final hurdle."
"In this song we jump between the mind of a serial killer, and his good Christian teenage daughter as she realises who…or what her father is and always has been. "My old man's making trouble in America! Oh, lord, take the weight off me!" she pleads over a cock-rock, Todd Rundgren-esque chorus. We have a history of bonus tracks becoming live favourites, and we're putting a bitcoin on this horse to keep up tradition."
THE DEVIL WEARS PRADA SHARES MUSIC VIDEO FOR 'BROKEN'
THE DEVIL WEARS PRADA released its eighth album, "Color Decay", on September 16 via Solid State.
"Writing 'Broken' started by drawing on a specific memory of a panic attack, but slowly evolved into something more broad," the band explains. "The song aims to capture that feeling of desperately not wanting to talk about your problems, but at the same time, just wanting everyone to already understand."
BJÖRK DELIVERS A RAVE IN THE FUNGICAL UNDERWORLD WITH "ATOPOS"
Björk shares her macroscopic view of fungi with the official video for 'Atopos', the first single from her forthcoming album, Fossora, due out on September 30. In the clip, directed by Viðar Logi, the singer-songwriter surrounds herself with a sextet of clarinets and Gabber Modus Operandi DJ Kasimyn to offer a rave in a fungal underworld.
In her social networks, the Icelandic artist explained that the song is "a good introduction" for her new album.
"It's like a kind of passport to Fossora," she wrote. "Solidly, this is a world of deep bass. We have six bass clarinets that lead us in and nest in the ground. Could you listen to it at high volume?"
For the lyrics and title of 'Atopos', the singer was inspired by the concept used by the critic Roland Barthes to describe what "cannot be classified". "Aren't these just excuses not to connect? / Our differences are irrelevant,"
she sings at the start. "Our union is stronger, stronger than us."
Fossora gets its name from Björk's feminine reinterpretation of the word "fossore", which in Latin refers to someone "who digs" but here means "one who digs (into the ground)". In an interview with The Guardian, she confirmed that two of the songs on the LP, 'Sorrowful Soil' and 'Ancestress', are dedicated to her mother Hildur Rúna Hauksdóttir,
who passed away in 2018.
LAMB OF GOD DROPS HEAVY NEW SINGLE 'GREYSCALE'
LAMB OF GOD has released the third single, "Grayscale", from the upcoming "Omens" album,
which is due out October 7 on Epic.
LAMB OF GOD guitarist Willie Adler says: "'Grayscale' has just a smack you in the face, bit of hardcore feel to it.
We had basically finished writing the record and I wrote this song thinking it won't necessarily be a LAMB song.
I sent it to Josh Wilbur, our producer, to check out and he responded with, 'Perfect.
This is the last song we need for the record.'"
NIGHTWISH's FLOOR JANSEN RELEASES MUSIC VIDEO
FOR NEW SOLO SINGLE 'ME WITHOUT YOU'
Floor Jansen has released the official music video for her third solo single, "Me Without You".
The track is the follow-up to "Storm", which came out in May, and "Fire"
Four months ago, Floor was asked in an interview with FaceCulture if she is planning to eventually release a full-length solo album. She said: "There are a lot more songs ready. There's not an album ready, but also because it would make no sense to have one. Due to the pandemic, there's an entire NIGHTWISH still not done and still yet to be done; as it looks like, we actually are gonna do that now. So before that, I cannot say, 'Okay, I come [out] with a solo album.' 'Cause then you also would like to do some more [solo] shows and do the right promotion and all of that, so there's no time for that — which is a luxury problem on itself. But it's fun. And that's also a big difference with this pop music thing — you can release singles. It's not an album-based world; it's completely different."
AMARANTHE PRESENTS "MAKE IT BETTER" WITH BEYOND THE BLACK'S JENNIFER HABEN
AMARANTHE has just released the new version of their song "Make It Better" included in the album "Manifest"
 after the recent release of other songs like "Crystalline", "Adrenaline" or "Strong".
Jennifer Haben, vocalist of BEYOND THE BLACK, participates in this reinterpretation.
TESTAMENT DESTROYS THE WORLD WITH "WWIII"
TESTAMENT has created a music video for the song "WWIII" and has released it to coincide with the release -on September 9- of the recreation in video format of its 2020 album "Titans Of Creation"
Singer Chuck Billy comments on the song:
"I'm so excited for the release of our 'WW3' video. This song is really relevant to what's going on in this crazy world we live in. When the song was written, it was based on a future that I wish would never happen.
Today I feel that anything is possible."
VILLE VALO RELEASES 'ECHOLOCATE YOUR LOVE' SINGLE
HIM mastermind Ville Valo (VV) has released "Echolocate Your Love",
the second single from his upcoming debut solo album, "Neon Noir". The LP will arrive in early 2023.
"It's a sonic step-by-step guide on how to survive, and perhaps even enjoy, the realm of VV with its abundance of things that go bump in the night," says Valo.
"It's a teary mascara marathon between Robert Smith and Ozzy, with a dash of hope."
ARCTIC MONKEYS PREMIERE 'THERE'D BETTER BE A MIRRORBALL'
FIRST SINGLE FROM THEIR NEW ALBUM
UK band Arctic Monkeys have released their new single 'There'd Better Be A Mirrorball'.
This is the first song from his upcoming new album, The Car, which will be released this coming Friday, October 21,
this will be his seventh record work, which has been written by Alex Turner and produced again by James Ford.
"PAZUZU" NEW THEME BY THERION WITH ERIK MARTENSSON AS GUEST
Christofer Johnsson, frontman of THERION, comments: "'Pazuzu' is a song originally composed for another artist,
but in the absence of a positive feedback on the acceptance of the song, we decided to rewrite it for THERION instead. So, as for the In style, it's almost like a cover by another artist, but still written by THERION.The song contains some powerful guest vocals from ECLIPSE singer Erik Mårtensson, in my mind the 'Blackie Lawless of the AOR', definitely one of my favorite singers from ECLIPSE. the last decade of new bands".
DEVIN TOWNSEND LAUNCHES 'MOONPEOPLE',
FIRST SINGLE FROM NEW STUDIO ALBUM 'LIGHTWORK'
Canadian singer, songwriter and producer Devin Townsend will release his new album, "Lightwork", on October 28.
The LP's first single, "Moonpeople", which is the album's opening track.
Devin comments: "Hey all :) this is Devin. Welcome to my newest album 'Lightwork'.
"The last few years have been a lot, and this is the music that I wrote during that time.
"In essence, 'Lightwork' is a bit more of a 'song'-oriented album. A bit more direct and simpler than a lot of what
I've been doing lately.
ARCHITECTS WITH NEW SONG 'deep fake'
The band just dropped a crushing new song titled "deep fake" that plays out questions related to identity and having
the faith in yourself to embrace who you are.
"deep fake" is the latest song to come from the band's forthcoming album, the classic symptoms of a broken spirit,
and it continues their musical evolution. As you might expect, it's a heavier track with gritty guitar work and pulse-pounding beats, but also features more synth-heavy and hypnotically melodic verses before
Sam Carter powers through the chorus.
THE PRETTY RECKLESS SHARES MUSIC VIDEO FOR 'GOT SO HIGH'
THE PRETTY RECKLESS has released the official music video for the song "Got So High".
The track is taken from the band's latest album, "Death By Rock And Roll", which was made available in February 2021 via Fearless Records in the U.S. and Century Media Records in the rest of the world.
ALLEN/OLZON NEW SINGLE, "SO QUIET HERE"
ALLEN/OLZON, project with singers Russell Allen (SYMPHONY X, ADRENALINE MOB) and Anette Olzon
(THE DARK ELEMENT, ex-NIGHTWISH), have announced the release of their new studio album, "Army Of Dreamers". As we know, this work will be released on September 9, 2022 through Frontiers Music.
THE WARNING RECRUIT GRANDSON & ZERO 9:36
FOR NEW VERSION OF "CHOKE"
The Warning said "We're so thrilled to have grandson and Zero 9:36 in 'Choke,' it's a song that we love so much and hearing it in an entirely different way while still maintaining the same rocking energy is beyond exciting!
And These guys…. What can we say? They are sooo amazing and such an inspiration!"
grandson added, "Working with The Warning girls has been a long time coming, I love what they stand for and how powerful they are. Mexico is full of hard core rock fans and we can't wait to rock some shows together soon!!"
Zero 9:36 said, "The Warning bring an energy. It's new and refreshing. When Jordan (grandson) asked if I wanted to work on this track, it was an easy choice. We exchanged texts and worked on something that felt like a true collab.
It's a danceable song about coming to terms with your feelings…and it's hard !"
BEYOND THE BLACK RELEASE NEW SINGLE
"IS THERE ANYBODY OUT THERE?"
After Beyond The Black released their new single "Reincarnation" a few months ago, they now present their next track "Is There Anybody Out There?".
Jennifer Haben proclaims: "These times confront us with unknown demons and often times we must lose our principles painfully to find new paths. 'Is There Anybody Out There?' shines light on these dark moments to give you power to handle them bravely. Be beacons, Ravens! This world needs you!"
GRAVE DIGGER RELEASES NEW SINGLE, "HEART OF A WARRIOR"
Grave Digger has taken advantage of his social networks to announce the release of his new studio album,
«Symbol Of Eternity». The album will take up the history of the Templars already covered in the past with the album "Knights of the Cross" (1998).