Click on the play button to listen live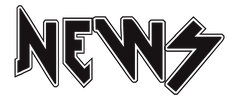 SCORPIONS have shared their new single, "Rock Believer". 
Asked in a recent interview with Chile's Radio Futuro what fans can expect to hear on "Rock Believer",
Klaus Meine said: "Well, you can expect an album that is dedicated to all the rock believers in the world. And we're very excited after all these years. We thought, when you think about all the touring we did the last 10 years, after the release of 'Return To Forever' in 2015, the time was right to go back into the studio, to write new material, to write new songs and check out if the creativity is still working. The big aim was, the goal was to make a rock album — to make an album with lots of attitude, power and focus on the good old times and really enjoy the music and have some fun
with the music. And that feels really good."
KORN's new single, "Forgotten", is taken from the band's upcoming album, album, "Requiem"
KORN guitarist James "Munky" Shaffer recently told "Loudwire Nights" about "Requiem": "Something about it makes me feel like it's — remember the album 'Untouchables'? It has a vibe to it that's like early 2000s to me. I don't know why. Maybe it's just because we took more time on guitars. We got a lot of textures, and there's some layering and techniques recording-wise that we've done [such as] recording to tape. We did all the drums and did a lot of analog recording, and just got out of working in a computer."
Munky added that some KORN fans might be surprised by the release. "I feel like it's gonna take fans a minute to kind of digest," he said. "And also, you have to put yourself where we were in the middle of COVID. The whole world shut down. At one point, L.A. had these big fires and there was this orange sky, the virus was out there —
it just felt so dystopian."
MUSE returns with brand new song "Won't Stand Down"
"'Won't Stand Down' is a song about standing your ground against bullies, whether that be on the playground, at work or anywhere," says Bellamy. "Protecting yourself from coercion and sociopathic manipulation and to face adversity
with strength, confidence and aggression."
For the New Year, the Gothic icon LACRIMOSA is sending their 'Celebrate the Darkness' lyric video from the album "Leidenschaft", which was released in December.
There is the following message from Tilo Wolff:
"For the new year a visual and musical greeting: The lyric video of "Celebrate the Darkness" from our new album "Leidenschaft". We can only see the shining light in the dark. There for we celebrate the darkness in times, in which the world is not up to its best. Because how we deal with this is up to us! With this in mind,
we wish you a wonderful 2022! "
Swedish metallers SABATON have released the official lyric video for their new single, "Soldier Of Heaven".
The track is taken from the band's tenth studio album, "The War To End All Wars"
Bassist Pär Sundström states about the song: "We already released the Christmas Truce and here comes another song which shows the diversity of the new album. In the early listening sessions of the new album this one was noted among most people as a top song and we know that this will be a powerful sing-a-long anthem on future concerts.
So study the lyrics, get your ass to a show and make sure you kill corona in the process!"
Moldovan progressive modern metal unit INFECTED RAIN have finally revealed the highly anticipated next chapter of their metamorphosis – their otherworldly fifth album, Ecdysis.
Frontwoman Lena Scissorhands says about "Longing":
"Never happy, never content! We spend our lives craving and longing for things that someone else has or for things that we think will make us happy.    
'A picture immaculate, perfectly designed.        
A story in which you're always desired.'    
What is happiness really?"  
Finnish heavy metal sextet BATTLE BEAST is once again getting ready to unleash its force upon the world in the shape of its brand new masterpiece "Circus Of Doom". The band release their inspiring and powerful third single
"Where Angels Fear to Fly," that also comes with a music video.
Guitarist Janne Björkroth comments: "'Where Angels Fear to Fly' was born of gratitude to those who have had the courage to change the world. With the song we want to show our respect for those who have been cracking unequal structures for generations. It was inspired by our grandparents and other brave pioneers who have worked hard for a more equal society. 'Where Angels Fear to Fly' is dedicated to everyone who has encountered discrimination, unfair obstacles, or prejudices in their lives. It is written as an empowerment song for those who have to struggle to be heard and to gain the appreciation that every single one of us deserves."
FIT FOR AN AUTOPSY shared another new song from their forthcoming sixth album, Oh What the Future Holds,
out later this month. The new tune, "Two Towers," is a steadily blooming metal
dirge that stretches out for nearly six minutes.
The band said, "Conceptually, 'Two Towers' is an abstract story which follows the journey of your past self and future self, and the forces that pull them apart. Realizing the impossible concept of them meeting, one is faced with the reality of accepting the things you cannot change. It's a little out of the box for us, but it was challenging and fun to create [it]."
Rockers SKILLET have released the title track of their upcoming album, "Dominion".
"'Dominion' is about the celebration of freedom, a liberation from fear — to be who we want to be, say what we want to say, believe what we want to believe," SKILLET frontman John Cooper says. "In some ways, it's a reminder of the God-given rights that we were born with. It's time to regain some sort of control over our lives and not be a slave to fear.
I hope this record is going to make people feel empowered, inspired, uplifted and want to rock their faces off."
BLOC PARTY will release their sixth album, Alpha Games, next spring. The band unveiled the first single
from the album, a hard-hitting alt-rock number called "Traps."
"From the moment we wrote 'Traps,' we knew it had to be the first thing people heard from this album,"
singer, songwriter and guitarist Kele Okereke said in a statement. "Playing it in soundchecks on our last tour before it was finished and hearing how it sounded in those big rooms and outdoors."
Swedish high-energy rock and rollers THE HELLACOPTERS will release a new studio album, "Eyes Of Oblivion"
THE HELLACOPTERS guitarist/vocalist Nicke Andersson states: "The album has 10 songs, and although it's obviously not easy to be objective at all, I think musically it sums up everything we've touched upon from the start in 1994 up until now. Some of the songs date back as far as 10 years or more, and some were written more recently.
It's rock and roll played with high energy, so for lack of a better term, I say high-energy rock and roll. You could say it sounds like THE BEATLES meets JUDAS PRIEST or LYNYRD SKYNYRD meets the RAMONES but the best way to describe this album is that it sounds like THE HELLACOPTERS today."
This, is "Reap A Hurricane" by THE HELLACOPTERS
NOCTURNA is the new Italian band founded by the mastermind of Frozen Crown / Volturian / Be The Wolf,
Federico Mondelli, (composer, guitarist and multi-instrumentalist) and the formidable frontwoman
Grace Darkling and Rehn Stillnight.
Now, the group released the second single and video clip of the title track from their debut album
"Daughters of the Night"