Click on the play button to listen live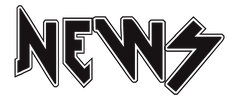 This, is AMY LEE from EVANESCENCE talking about the new single "THE GAME IS OVER" 
"This song is about being sick of the facade. The disguises we wear for others to make them feel comfortable, the inside feelings being so different than what we show on the outside to fit within the boundaries of what's socially acceptable, or what's not going to make you unpleasant or too 'weird' to be around. "The Game Is Over" is a promise to myself and out loud that I'm going to be more of my real, inner self on the outside--not lock her up because she can't be contained anymore. It's also a prayer to become better, to not feel so messed up, locked up, and hurt inside."
 "'Illuminate' is the name of the second 'orb' that the protagonist Luna finds. It is a magical purple orb to summon the powers of wind and the moon. Luna asks the moon to illuminate her and to revive her magic powers to fight
against the darkness upon the city of Grim."
It's HEIDI PARVIAINEN describing the new single "ILLUMINATE" by Finnish cinematic band DARK SARAH
Swedish band AMARANTHE describes their upcoming album MANIFEST, which will be out this fall:
"MANIFEST is the last step in the evolution of Amaranthe, and overall it is the boldest statement: we are here to stay, we are passionate about what we do and we will not take prisoners in our effort for musical excellence! The metal roller coaster, Manifest doesn't stop at anything: from the first second to the last, it's packed with some of the heaviest Amaranthe riffs to date, towering emotional voices and unrelenting metallic fury. We hope you enjoy this album as much as we enjoyed doing it! ! "
This, is "VIRAL" the new song by AMARANTHE
SHAUN MORGAN talks about the upcoming album by SEETHER "It's my favorite album we've done to date — by far. The songs, I think, are the strongest songs we've written. I'm really super proud of it. I produced it again, with Matt Hyde (SLAYER, DEFTONES) engineering and Corey Lowery, my boy, as assistant engineer, and I think it turned out killer. We worked in a little place called Dark Horse studio, and we did 21 tracks, I think, in about 17 days, which, I think, is a testament to everybody having had the demos for a while and having learned it, so by the time we got in there, we didn't waste any time. We worked long days — we started at about ten o'clock in the morning and worked till about ten o'clock at night. So there was no noon-till-six-type stuff that I've had to deal with in the past. 
I think you'll like the new album" 
This, is "DANGEROUS" the new song by SEETHER
"The story behind 'Orphans' was inspired by the novel 'We Have Always Lived In The Castle' by Shirley Jackson. It emphasizes the feeling of 'not belonging' and the social and physical isolation that comes as a result of that.
Even though we've all felt like outcasts at some point in our lives, it's important to remember that we're never truly alone and that there's always someone there for you. We're all 'orphans,' but we're in this life together."
Says Vicky Psarakis about the new single "ORPHANS" by THE AGONIST
Johannes Eckerström talks about the new AVATAR's album HUNTER GATHERER: "There is no joking around with this, and it pulls us back into reality. It deals more with darkness, sadness, detachment, alienation and the anxiety of thinking of the world at large. It's all these things that don't necessarily fit into the 'let's write this love letter to heavy metal and share our inside joke that we call Jonas The King.'"
This, is "Silence In The Age Of Apes" and "God Of Sick Dreams" by AVATAR
SOILWORK speaks about their new song: "'Death Diviner' is the final installment in the Feverish trilogy, the end of the path that Feverish and Desperado set us upon. The overall theme of these three songs is an attempt to describe the otherworldy, the emotions your body can't contain and the desperate measures you take when you feel that there is something out there calling for you, something much bigger than you, but you know that if you could reach it, talk to it, you'd feel a sense of belonging for the first time in your life. Because that's what we all miss, isn't it? We all want to belong somewhere, but it never feels right. You always have that itch, that slightly uncomfortable feeling that you could be so much more, if you'd only been somewhere else, with a soulmate who knew everything you'd been through, and never judged any of your actions because it was the only thing you could do at that time.
Death Diviner doesn't provide the answers. The Feverish trilogy doesn't provide the answers.
But they provide a 'What if?' that might change your life."
"We have a lot of demos that we still have to work out and to finish. But we wanted to have a few extra songs, and this is one of them, to play at the tour we were supposed to be doing, beside the festivals. But everything is postponed now [due to the coronavirus pandemic], of course.
But nevertheless, we decided to release it now because we felt like it's maybe a good time. Everybody is at home and we need something new to look forward to." 
It's Sharon Den Adel about the release of the new song "ENTERTAIN YOU" by WITHIN TEMPTATION
TAYLOR MOMSEN talks about the new album and single by THE PRETTY RECKLESS: "In a lot of ways, this new album feels like a rebirth and our first single, 'Death By Rock and Roll,' represents that salvation that my favorite music brings me,and this song is about living life the way you want, and now that belongs to everyone who listens."
"Tatiana wrote 'Noah' from the point of view of what if he did not succeed in perpetuating Life on Earth? Looks like we might find out sooner than we think!. Times are scarier, tougher and stranger than ever. Our/your livelihood and everything we know and cherish are on the verge being swept away by a storm like nothing we've faced before. Will we have our own modern-day Ark? Will we manage to jump on board in time or has it already set sail? What will be left over after it's all said and done? These questions are torturing all of us right now and the future is disturbingly uncertain. But we will survive and will get through this, like we did during so many dark times before. Together. Strong and revitalized with a much better understanding of what we are."
It's Eugene Abdukhanov from JINJER talking about his new song "NOAH"
They started as a french duo based in California, now they present his debut album FEED THE MOON produced by Billy Graziadei and mixed by Mike Patterson (Nine Inch Nails, Black Rebel Motorcycle Club, Beck..)
This, is "Quarantine House Special" by alternative rock band YARD OF BLONDES
On May 24th one of our favourite singers ANNEKE VAN GIERSBERGEN performed an acoustic set as part of THE ISOLATION SESSIONS at Effenaar in Eindhoven, Netherlands featured CARLY SIMON and PINK FLOYD covers,
a brand new song and a Q&A session.
What's better than girls rockin'?... from Seattle Washington, inspired by the 70's rock this, is THUNDERPUSSY covering the legendary "Somebody To Love" by JEFFERSON AIRPLANE



YOU CAN ALSO PLAY  BOLLOCKS Rock & Metal Radio  IN