Click on the play button to listen live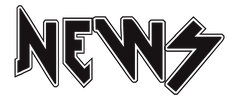 Isaac Delahaye from EPICA on the acoustic version for "Omega" :
"It's always a lot of fun to work on acoustic versions of new songs. For this one, I stripped down the title song of our upcoming album and wanted to give it an uplifting country vibe. Also, it's the first time we are releasing an acoustic version before the actual album version. I absolutely can't wait for you to discover the original.
Hang on, the 26th is coming!"
Ozzy talks on the colaboration with Post Malone for the single "It's a Raid" :
"A couple of years ago I didn't even know who Post Malone was. Since then we've worked together on two studio tracks and have performed together twice. Understandably COVID-19 made it difficult to get together to shoot a music video for 'It's A Raid' so we opted for this wildly imagined animated video for the final single
from the 'Ordinary Man' album."
HEART HEALER'S,  "The Metal Opera by Magnus Karlsson :
"It's a wonderful mix of up-and-coming talent and established artists including Adrienne Cowan (Seven Spires, Sascha Paeth's Masters Of Ceremony, Avantasia), Netta Laurenne (Smackbound, Laurenne/Louhimo), Youmna Jreissati (Ostura), Ailyn (Her Chariot Awaits, ex-Sirenia), Noora Louhimo (Battle Beast), Margarita Monet (Edge of Paradise), and Anette Olzon (The Dark Element, ex-Nightwish)."
This, is "This Is Not The End" by HEART HEALER
MYLES KENNEDY on his new single "In Stride" :
"The lyric paints a picture of a survivalist preparing for an impending zombie apocalypse. It was inspired by the first wave of lockdowns as everyone was buying vast amounts of toilet paper and supplies. I started to ask myself if it might be wise to try and gain some perspective and not overreact… keep calm and carry on."
 Carla Harvey comments on the new BUTCHER BABIES single "Yorktown" :
"What the hell is Yorktown, you ask? Well, it's our very own little Gotham, a world we've created wherein two vamps patrol the city at night while stalking each other like prey! The magic happens when our two anti-heroines form an alliance to defeat the seedy Yorktown underbelly.
"It's one of my favorite BUTCHER BABIES songs that we've written as of late; a true nod to our love for building characters and storytelling over heavy riffs. We scream, we sing…we save Yorktown from impending doom."
Joseph Duplantier from GOJIRA on his new single "Born For One Thing" :
"We have to practice detaching ourselves from everything, beginning with actual things, Own less possessions, and give what you don't need away, because one day we'll have to let everything go, and if we don't,
we'll just become ghosts stuck between dimensions."
Michele Guaitoli from TEMPERANCE on his new acoustic single and EP "Melodies Of Green And Blue" :
"Together with the emotion of going acoustic, we also had the chance to write some brand new tracks for this acoustic EP, moving away from the original style of the band. Even though we released tracks like "Gaia" or "Scent of Dye" before, "Paint The World" is a semi-acoustic ballad that would have been hard to include in any other Temperance's record as it too much in between the acoustic world and the electric world. Like many other times in Temperance's history, we immediately took advantage of this possibility that Napalm gave us, to experiment with something different and new. I believe in this song as you can clearly feel the influences of our youth, the alternative rock of the early 2000s, and the beginning of our musical dreams: the dreams of a bunch of kids who wanted to paint their own
picture of this world."
Michael R.C., project's creative director on ANDREW W.K.'s new "Babalon" :
With "Babalon," we wanted the audience to slink back down Andrew's tower and storm the gateway to the city of pyramids with him, or someone who looks like him. We had all been working really hard to lay thee gagging monster down, so it would dwell forever in the chasm of frivolous forming. All these images come from there, from where it's going. That's where we put Andrew…
Consciousness hasn't opened reality, only nightmares. Zone-out now.
Sam Kiszka from GRETA VAN FLEET on his new single "Heat Above" :
"There's plenty of love left in this world, even though it may not seem like it, and that's what 'Heat Above'
is about, rising to the stars together."
ANNEKE VAN GIERSBERGEN comments on his new single "Agape" :
 "Agape refers to the highest form of unconditional love, the type of love we all yearn for. I've tried to create a distinct echo of a love song from the '70s with a meditative guitar arrangement. The lush sound of a string quartet adds
a dreamy quality to the song."
LACEY STURM on his new single "State Of Me" :
"Choosing life is violent in that we reject every subtle form of suicide, every eternal death choice that would try to disorient, distract and seduce us away, who lost someone close to her in this season and has herself narrowly escaped suicide twice in her life. Eternal life starts in our soul. So look at the state of it. And if you see eternal death, be violent against it, cut off every temporary thing that would bring that into your heart and reach out and cling to eternal life, even if it costs you this temporary one."
Serj Tankian from SYSTEM OF A DOWN on his solo release "Elasticity"
"When I conceived possibly doing another record with the guys from SYSTEM OF A DOWN a few years back, I started working on a set of songs that I arranged in rock format for that purpose, As we weren't able to see eye to eye on the vision going forward with an SOAD album, I decided to release these songs under my moniker." 
NOORA LOUHIMO on his new solo proyect NOORA LOUHIMO EXPERIENCE :
"I really feel like, because I have different sides as a musician, and my roots, as a musician, is in blues music and in soul music, so I really want to show that side also to the audience — that I'm not just about heavy metal, but I want to show the people where I come from, And also I really don't want to compete with my own band [laughs], because I think it's really good that people can see different sides of me as a musician and as a person. And in the album, all the lyrics will be about my personal life, so I'm gonna show people myself in a whole new level."
This, is "Eternal Wheel Of Time And Space" first single by the NOORA LOUHIMO EXPERIENCE
ALICE COOPER comments on his new single "Social Debris" :
"The single 'Social Debris' is a gift to Detroit, to my fans and to myself, The track was written by the original Alice Cooper band. We never thought that we would ever fit in; the Alice Cooper band didn't fit in with anybody, because we were doing things that no other band did. We didn't fit in with the folk scene, we didn't fit in with the metal scene, we really didn't fit in with anything that was going on at that time. We just always felt like we were outsiders. We felt like we were social debris, we were in our own little world. So 'Social Debris' was just the original band writing a song about us, essentially. And it came out sounding like it belonged into 1971.
That's just the original band you can't change that. It's great."
NINE INCH NAILS on performing the classic "Fashion" by DAVID BOWIE:
"Even with COVID restrictions leaving us with a limited crew, the show went on and received great reviews and reception. We worked with the NIN creative camp after the concert livestream cutting together this performance to include the Bowie alumni band members who played with Trent, Mariqueen and Atticus – this is the performance we wanted everyone to see during the livestream and are thrilled you get the chance to now do so.
This, is "The Eternal Struggles Of The Howling Man" the new single by ROB ZOMBIE
 Pete Loeffler from CHEVELLE comments about the overall lyrical direction of "Niratias":
"I love the idea of the cosmos and I love Carl Sagan and Elon Musk and Neil deGrasse Tyson and all these people that look beyond and look to the future. Getting off this planet is part of that future if we can do it. It's funny when you started to delve into it how difficult that really is. How are you gonna deal with radiation out in a spaceship for nine months or longer than that? It's fascinating. It just made its way into the music."
This, is "Peach" by CHEVELLE
Magnus Karlsson on his new proyect HEART HEALER:
"My interest in orchestral music has been growing increasingly during the years. I wanted to mix the epic and dramatic orchestral sound with metal and produce something without any limits and rules. At the end of 2019, I started to work on ideas and tried new sounds and arrangements with the goal to create something dramatic, epic, and beautiful. This is easily my biggest and most demanding work ever. First the music with big arrangements and orchestra. Then all the singers and the need to find the right parts for everyone to make it as good as possible. Finally, mixing it all together in an interesting story about the 'heart healer'. I have to say, if I didn't work with such great and professional people it would be impossible to make this happen!"
This, is "Into The Unknown ft. Noora Louhimo" by Magnus Karlsson's HEART HEALER
Christofer Johnsson  from THERION on the collaboration with MARKO HIETALA for the single "Tuonela":
"Like everyone else, I'm very sad and was also surprised to read that Marko is leaving NIGHTWISH. But I understand the meaning of his reasons and there are many that are frustrated about the same things. But Marko has been active as a professional recording artist with various quality bands since the mid-'80s, so I am absolutely sure we will see his return to the scene in time. He is simply too good to not be involved with music. But right now I hope he will take a good amount of time to just find himself and get the full energy and inspiration back on track."
AMARAL from NERVOSA on his new record "Perpetual Chaos" :
"It was a wonderful experience with these girls. They are all very talented and did an excellent job. I have never been so happy with the final result of a record.
"I chose Artesonao studio in Malaga, because it is isolated and in an extremely beautiful place, we worked hard but we had the best vibe between us."
This, is  "Under Ruins"  by NERVOSA
DAVE GROHL from FOO FIGHTERS talks on his new single "Waiting On A War":
"Last fall, as I was driving my daughter to school, she turned to me and asked, 'Daddy, is there going to be a war?' My heart sank as I realized that she was now living under the same dark cloud that I had felt 40 years ago.
I wrote 'Waiting On A War' that day."
"Every day waiting for the sky to fall. Is there more to this than that? Is there more to this than just waiting on a war? Because I need more. We all do. "This song was written for my daughter, Harper, who deserves a future,
just as every child does."
COREY TAYLOR on the video for his new single "Samantha's Gone" :
"The video for 'Samantha's Gone' served two purposes: making fun of so-called 'indie rock' bands and getting all my friends together to hang out and have a good time. We all went back and forth between having fun and social distancing. Watching the first 'band' was great, then being fired from our OWN song in favor of STEEL PANTHER was the icing on the cake. [I] can't wait for everyone to see it!"
Its Aaron Pauley from OF MICE & MEN on his new single "Obsolete":
"It's a song about questioning how future-proof one is in the grand scheme of things, and acknowledging that maybe we aren't at all. I think we all wonder, to a certain extent, whether or not we'll fit into the future, or how we would, or what that would look like. Obsolescence is very prevalent in our lives. We see how quickly old phones become virtually useless, how quickly fads and trends come and go. It's all too easy to ponder about when you'll become a covered wagon, or a flip phone or MySpace."
Morten Veland from SIRENIA comments on his second single "We come to Ruins" from their new album 
"Riddles, Ruins & Revelations" :
"'We Come To Ruins' is the second single from our upcoming album. This song shows SIRENIA from a heavier side, although it is a very dynamic song with many changes in both atmosphere and intensity. It is probably a more 'typical' SIRENIA song than our first single, but still with a modern approach."
 Charlie Rolfe from AS EVERYTHING UNFOLDS on his new single "Wallow" :
"Anger and sadness really drove this track lyrically, and there's a lot of frustration that's presented through the use of primarily harsh vocals. It's a song about betrayal, liars, and anyone who has ever done anything to you to make you deliberately feel worthless. There's a lot of energy that was released through this song,
and we invite you to do the same."
Tom S. Englund from Swedish band EVERGREY on his new single "Eternal Nocturnal" :
"When you talk about the resurrection of the phoenix, that started a mind game for me, What if the bird doesn't want to be resurrected? What if it doesn't want to come back? That sort of resembles things in life; sometimes you get tired of standing up and being strong. I guess that was the main idea. It came to me after we'd finished writing the music."
This, is NETTA LAURENNE and his band SMACKBOUND live at Sonic Pump Studios, Helsinki. 
 It's Coen Janssen from EPICA:
"For the 'Omega' release we rewrote 4 songs into acoustic versions. This is our way of relaxing after a period of working hard and intense on heavy music. Being able to wind down and see if the songs still 'work' without all the bombast feels like coming home. It also enables us to explore other musical styles than metal and challenges us to be creative in a different way than we are used to. Enjoy our first single 'Abyss of Time' as if it was played in an Irish Pub while enjoying a nice pint with all your friends!!"